Welcome to the Endless Ocean Wiki!
This div and line are here for a gap between the header and slider.
We currently have 1,026 pages, 8,092 images, and 42,657 edits about anything and everything Endless Ocean.
About • Community • Forum • Tutorial • Help pages • Stub pages • Editing Guide
---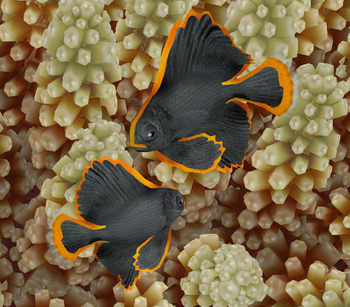 The Endless Ocean Wiki was created eleven years ago on August 3, 2008, by loulou43. The current head admin of the wiki is Nocturnalia, and the editor-in-chief is DanZFLT.

This wiki is dedicated to the Endless Ocean series of games, Endless Ocean and Endless Ocean 2, released 2007 and 2009 respectively. In these games, you take on the mantle of a diver who explores various seas and underwater ruins in the search for answers to myths, mysteries, and legends of treasure.
New editors and edits are always welcome; small edits and fixes add up over time. Find some guidelines you can follow below!
If you're new to the wiki and want to contribute, make sure you read the Wiki Rules beforehand!
If you need help, consult our wiki's Editing Guide for additional tips and tricks for articles and images!
---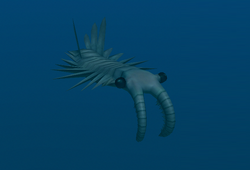 Anomalocaris
The Anomalocaris is a legendary creature found only in Endless Ocean 2. The title "Ancient Remnant" can be obtained by discovering it.
A strange, bug-like creature from the Cambrian era of prehistory, long thought extinct, it appears to the player only after completing a certain quest involving the mysterious Constellation Coins.